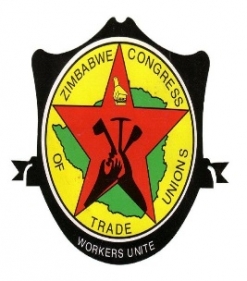 PRESS RELEASE
RE:PAYMENT OF SALARIES OF PRIVATE SECTOR EMPLOYEES DURING LOCKDOWN
The Zimbabwe Congress of Trade Unions (ZCTU) is disturbed by reports in the media attributed to the Minister of Public Service Labour and Social Welfare Professor Paul Mavima that government will not force private sector employers to pay their workers' salaries during the COVID-19 national lockdown.
The ZCTU notes that the Minister's sentiments is likely to affect most employees' livelihoods and worsen their plight. Instead of encouraging employers to pay, the Minister is giving them leeway not to pay. Most companies will take the Minister's words and dodge their responsibilities.
We have already received cases of employers who are refusing to pay their workers during the lock down as well as others who are forcing workers to take their leave days.
COVID-19 is an international and national calamity and everyone must play his or her part. If employers are not able to pay workers then the government must compensate workers. This is what other governments are doing.
The government should not shy away from taking leadership and its responsibility. It should play a regulatory role in industrial relations issues both in the public and private sector. The only inference we draw from such statements is that most government top officials, including Ministers, are shareholders in most businesses and therefore stand to benefit when employers are not encouraged to pay wages during the lock down.
Japhet Moyo
SECRETARY GENERAL
15 April 2020